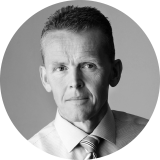 MAGNUS ERIKSSON
Senior Advisor
2000-2019 Gartner Consulting. Group Vice President. EM, Head of Sweden, Head of Scandinavia, Head of Germany, Head of EMEA.
Former chairman of Gartner Denmark AS, Board member of Gartner Sverige AB and Gartner Norway AS.
Technical Attaché, San Francisco/Silicon Valley 1996-98.
Established operations in Finland, Russia and India. Pioneer in VR and Home automation. Two profitable exits. Head of nuclear reactor physics at Vattenfall AB.
B.Sc. Physics, Lund University and University of Sussex. M.Sc. Physics Major Lund University. International Business Development, VMI. Stockholm School of Economics.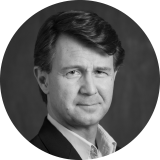 PER ANDERS WÄRN
Senior Advisor
Retired Gartner Inc., Stamford CT, Executive Vice President
Investor and adviser in hi-tech ventures
20 years Gartner experience including 10 years as leader of Gartner's Global Consulting business
Overseen 30,000+ client engagements across commercial, public, hi-tech and academy sectors in 20+ regional markets
Managing Director Vattenfall Data AB and Senior Director of Vattenfall AB Corporate IT Strategy
Executive MBA, Stockholm School of Economics
THE FUND: STOAF III SCITECH
A "Catch Early & Ride Longer" Venture Fund Concept. Unique deal flow generation, unique deal selection process for home run accuracy and superior Venture Management.
Cascade Drives develops the next generation of electromechanical linear drives for mobile and industrial applications with high load capacity combined with high speed.
Captario is a small, fast-growing software product company catering to the pharmaceutical industry. Captario develops SUM™ – Strategic Uncertainty Management, a cloud-based modeling software.