EDUCATION AND CASE TRAINING
Angels investing in SciTech come with a variety of educational, professional and personality backgrounds. And they have different languages and communication skills. For this reason, Stoaf provides a 3-step education and case training to make them better adapted to a variety of tasks they chose to do.
A series of Theme Seminars provide the needed skills for deal generation and screening. In order to be skilled enough to participate in due diligence teams, we provide a Step 2 level of education and case training leading to an examination as Certified Business Angel (CBA). A Step 3 course provides CBAs the theoretical know-how of probability assessments, valuations, contracting and financial design. If passing the exam, the CBA gets the additional diploma of a Certified Investment Manager (CIM). Mentor-led by General Partners, CIMs get the applied know-how a General Partner needs.
All education and case training underline the purpose of SciTech – to find start-ups with home run potentials and guide them until they reach their potentials.
INTERESTED IN EDUCATION AND CASE TRAINING?
Lennart Ohlsson is the originator of the Stoaf group's due diligence and investment analysis methodology.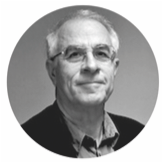 LENNART OHLSSON
Assoc. Prof.
Senior Advisor
BOOKS BY LENNART OHLSSON
Are you interested in learning more about the due diligence and investment analysis methodology used by Stoaf? Two books by Lennart Ohlsson outlines the methodology in detail.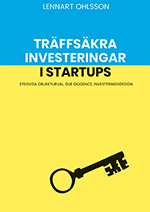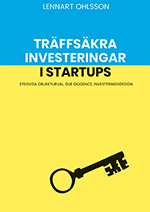 Träffsäkra investeringar i startups – Stegvisa Objekturval, Due Diligence, Investeringsdesign
The key to selecting attractive start-ups and receiving a risk-compensated dividence is high-quality in the steps of the process – from object generation to exit. This process compares to the links in a chain. Published 2018.
SEK 640 printed, SEK 449 e-book.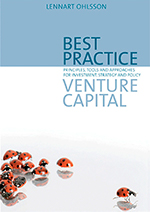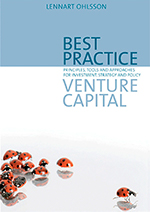 Best Practice Venture Capital  – Principles, Tools and Approaches for Investment, Strategy and Policy
Lennart Ohlsson´s 330 pp. study, useful for investors, venture founders and management, university students and policy-makers. It is based on his thorough research, his own practical experiences as well as many interviews and discussions with specialists in the San Francisco Bay Area. It is a study of best practices in a field where venture investors and founders interface and interact. Published 2006.
SEK 539