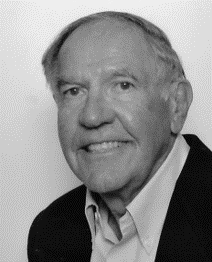 SILICON VALLEY VC LEGEND CLIFFORD HIGGERSON INVESTS IN STOAF III SCITECH AND BECOMES ITS SENIOR ADVISOR
Cliff Higgerson, Palo Alto, CA, previous General Partner in several VC-funds in Silicon Valley invests in Stoaf III SciTech and accepts to become its Senior Advisor.
"We are very happy to see the confidence of a Silicon Valley heavyweight such as Cliff shows for Stoaf by investing in our third fund" says the fund´s CEO and General Partner P A Wärn. "He will via his long and successful experience as General Partner in ComVentures and Vanguard Ventures contribute valuable competence to our GP team".